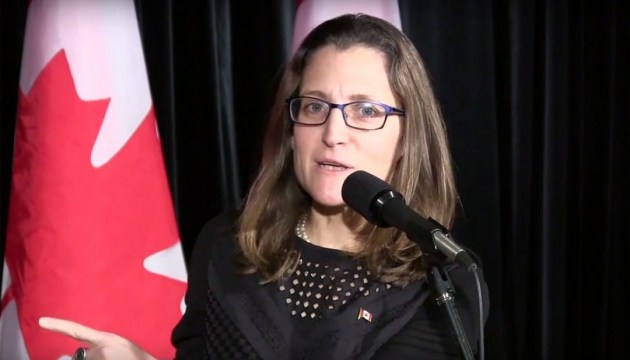 Chrystia Freeland cancels visit to Ukraine
Canadian Minister of Foreign Affairs Chrystia Freeland has canceled her visit to Ukraine, which was to be held today.
The Canadian Foreign Ministry confirmed this information to Ukrinform's correspondent.
The diplomatic mission stressed that the visit had been canceled due to urgent negotiations on a free trade between the U.S., Canada and Mexico, which would be held in Washington.
Chrystia Freeland, who was in Germany, has already left for the United States. Her visit to France was also canceled.
As a reminder, the U.S. and Mexico announced the completion of negotiations on a bilateral free trade agreement and invited Canada to join it.
ish