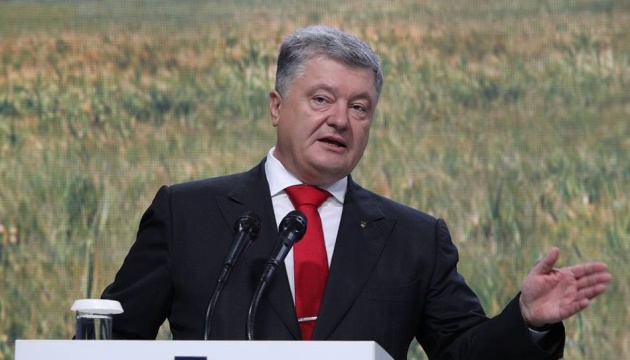 Poroshenko urges ambassadors to promote deployment of UN peacekeeping mission in Donbas
President of Ukraine Petro Poroshenko has called on Ukrainian diplomats to make every effort to ensure the deployment of a UN peacekeeping mission in Donbas.
He stated this at a meeting with the heads of foreign diplomatic missions of Ukraine and the soldiers of the Ukrainian Armed Forces during his working visit to Donetsk region on August 26, the press service of the head of state reported.
"It is very important to bring peace to Ukraine jointly, because we are fighting for peace. It is very important that the key element of this peace process - peacekeeping operation under the mandate of the UN Security Council - will be effective and successful for us," Poroshenko said.
In addition, now 21 Ukrainian servicemen are waiting for the decision on rehabilitation, the head of state noted, adding that 178 servicemen had already undergone rehabilitation in Latvia, 213 in Lithuania, 111 in Estonia, more than 100 in Israel, more than 100 in the United Arab Emirates, 24 - in Bulgaria.
"We have to ensure our effective interaction," the president emphasized.
According to Petro Poroshenko, the same goes for ensuring the possibility of rehabilitation of children from the Donbas, "who should also have an opportunity to rest from the horrors of war".
ish