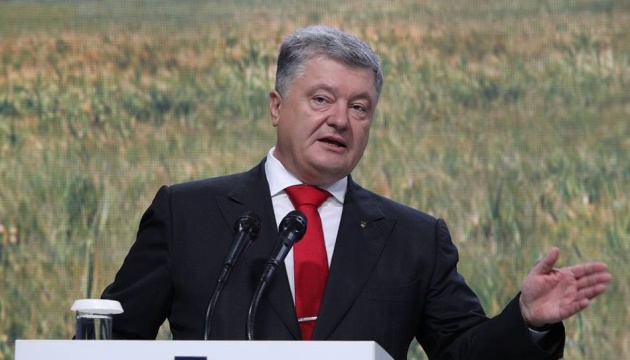 Poroshenko praises embassies for organizing rehabilitation of wounded soldiers
President Petro Poroshenko has thanked certain embassies of Ukraine for organizing the rehabilitation of wounded soldiers abroad and called on them to continue this work.
He stated this at a meeting with heads of Ukrainian diplomatic missions and Ukrainian military of the 92nd brigade in Donetsk region on August 26, the president's press service reports.
"An important position, and here I would like to note the work of individual embassies, is the organization of rehabilitation of the wounded soldiers. The thing we do is very important," Poroshenko said.
According to him, 178 servicemen have already undergone rehabilitation in Latvia, 213 in Lithuania, 111 in Estonia, more than 100 in Israel, more than 100 in the United Arab Emirates, 24 - in Bulgaria. Also, Ukrainian soldiers were rehabilitated in Portugal, USA.
"The list is not complete, but it is necessary to continue this work actively, because at the moment 21 hard-wounded Ukrainian servicemen are waiting for the decision on rehabilitation," Poroshenko stressed.
iy