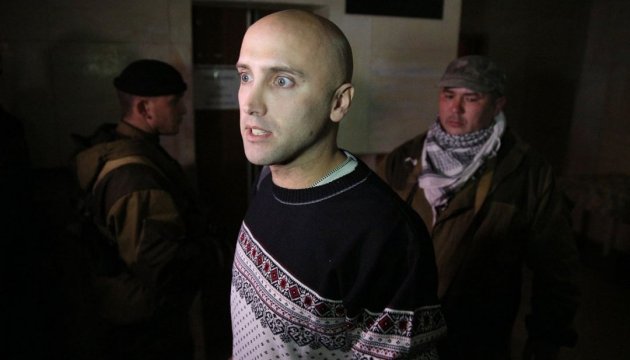 Kyiv expects London to react to insulting statements by Kremlin propagandist Phillips
Ukraine's Embassy in London has called on Britain to react to insulting statements by pro-Kremlin journalist Graham Phillips about Ukraine's Independence Day.
The embassy wrote this on Twitter.
"We expect that UK officials at the Foreign Office give a proper assessment of the situation when UK national Graham Phillips publicly says that Ukraine's Independence Day is 'ass' and calls the Embassy's staff 'morons' … and actually we strongly suggest a medical assessment [of Phillips] as well," reads the post.
Earlier, Kyiv condemned the provocative actions of pro-Putin propagandist Graham Phillips at the Georgian Embassy in London and urged Britain to punish the journalist for all his actions, including terror in eastern Ukraine.
As reported, Graham Phillips is a British journalist whose materials were published during the EuroMaidan and the conflict in eastern Ukraine. He worked in Ukraine for Russian TV channels Russia Today and Zvezda. In particular, he is known for his propaganda videos in support of pro-Russian militants in Donbas. In 2014, the Ukrainian authorities detained him, but, at the insistence of the British embassy, he was freed.
op