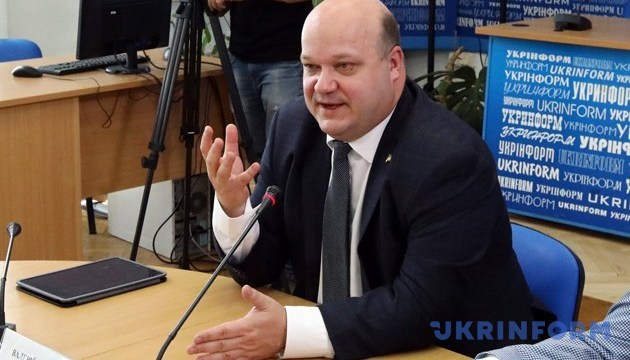 Experts working on transfer of Island patrol boats from U.S. to Ukraine - Chaly
Experts are now working on the text of an agreement on the transfer of two Island-class patrol boats from the United States to Ukraine.
Ukrainian Ambassador to the U.S. Valeriy Chaly said this at a press conference at Ukrinform on Tuesday.
"Expert groups are currently working on the preparation of a respective boat transfer agreement. I hope we will successfully complete this process," the diplomat said.
He said that these boats would strengthen Ukraine's capabilities in the Black Sea basin. "Of course, the situation is complicated. Russia is increasing its pressure, and we urgently need to make our own products and get additional opportunities," the ambassador said.
As reported, according to preliminary agreements, two Island-class coastal guard boats are to be transferred to Ukraine for free, but their preparation, equipment and transportation will be carried out at the expense of the Ukrainian budget.
Island-class patrol boats are a class of high-speed cutters of the U.S. Coast Guard designed for patrol, search and rescue operations in coastal waters. The vessels are 33.53 meters long and 6.4 meters wide.
op