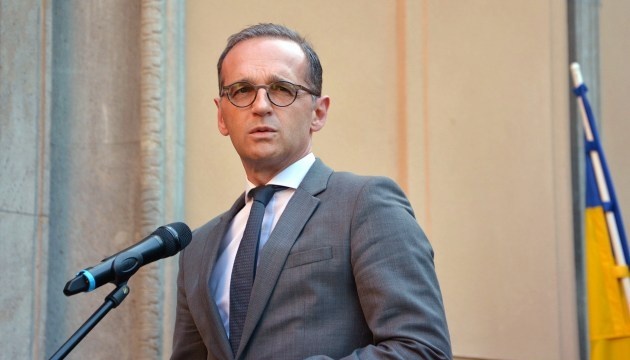 German foreign minister denies Crimea's possible recognition as part of Russia
German Foreign Minister Heiko Maas has categorically denied the possibility of recognizing Crimea as being part of the Russian Federation.
The politician said this in an interview with the Welt am Sonntag newspaper ahead of a meeting between German Chancellor Angela Merkel and Russian President Vladimir Putin in the suburbs of Berlin on Saturday, August 18.
"If we recognize Crimea as Russian territory, it may become an invitation to others to act in violation of international law," Maas said.
He said it was right that the EU had extended sanctions against Russia shortly before the summer holidays. The fact that Italy even voted in favor of the sanctions despite different voices during the election campaign shows how much the EU is serious about its values and does not bow to force, Maas said.
At the same time, he does not rule out the easing of sanctions in the event of progress in the implementation of the Minsk agreements. He hopes for such an event. "If the implementation of the Minsk agreements is successful, we will be able to agree on a moratorium on sanctions, but only after that," the diplomat said.
Berlin, in his words, wants to create new momentum for the Minsk process. He is optimistic about the possibilities for a United Nations peacekeeping force in Donbas. Germany's goal is to stabilize the situation in eastern Ukraine and ensure compliance with the ceasefire, Maas said.
op