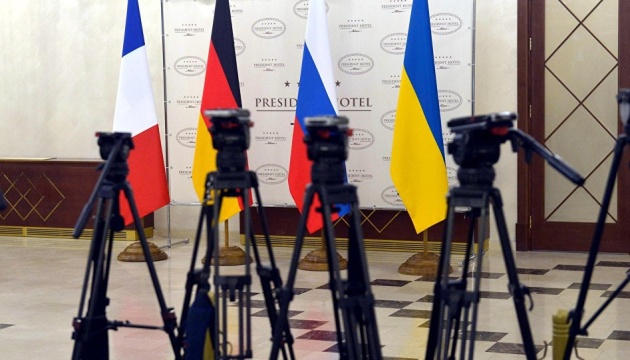 Leaders of 'Normandy Four' states could meet in Paris – Russian presidential aide
The summit of the "Normandy Four" with the participation of the leaders of Russia, Ukraine, France and Germany may take place in Paris, but the date of the summit has not been determined yet, Russian presidential aide Yuri Ushakov said.
According to him, representatives of the four states continue to work on preparing the meeting.
The aide pointed out that the possibility to hold the new summit of the "Normandy Four" was discussed during the Saturday talks between Russian President Vladimir Putin and Germany Chancellor Angela Merkel.