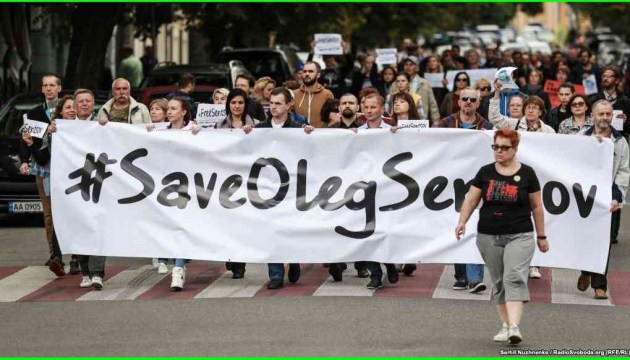 Sentsov's life is in imminent danger – U.S. supports UN call to Russia
The life of Ukrainian film director Oleg Sentsov illegally imprisoned in Russia is in imminent danger, he must be immediately freed.
"We agree with UN experts, who said: "Sentsov's life is in imminent danger. His hunger strike follows a trial and a conviction that has fallen short of international law. We urge Russian authorities to unconditionally release him as a matter of urgency," the U.S. Embassy in Ukraine wrote on Twitter.
As reported, UN experts called on Russian authorities to immediately and unconditionally release Ukrainian film-maker Oleg Sentsov while expressing grave concern for his physical and mental integrity.
Oleg Sentsov, a Ukrainian film-maker and outspoken critic of the Russian occupation of Crimea was arrested by Russian authorities in May 2014 and convicted to 20 years imprisonment in a Russian prison, as a Russian citizen, on charges of terrorism. He went on hunger strike three months ago to protest what he believes is the politically-motivated incarceration of 64 Ukrainians in Russian prisons.
ish