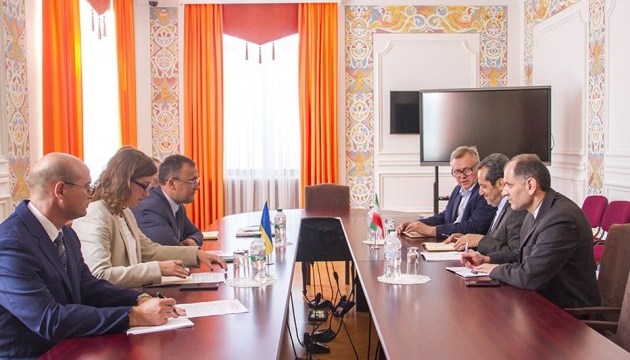 Ambassador of Iran Mohammad Beheshti-Monfared completes diplomatic mission in Ukraine
Deputy Foreign Minister of Ukraine Vasyl Bodnar held a meeting with Ambassador of the Islamic Republic of Iran to Ukraine Mohammad Beheshti-Monfared on the occasion of completion of his diplomatic mission in Ukraine, the ministry's press service reports.
"In the course of the meeting, the Deputy Minister highly appreciated the Ambassador's personal contribution to the development of Ukrainian-Iranian relations and noted the prospects for their further progress," reads the report.
Mohammad Beheshti-Monfared, in his turn, emphasized the achievements of bilateral relations of recent years, constructive atmosphere of interstate cooperation and thanked the leadership and people of Ukraine.
iy