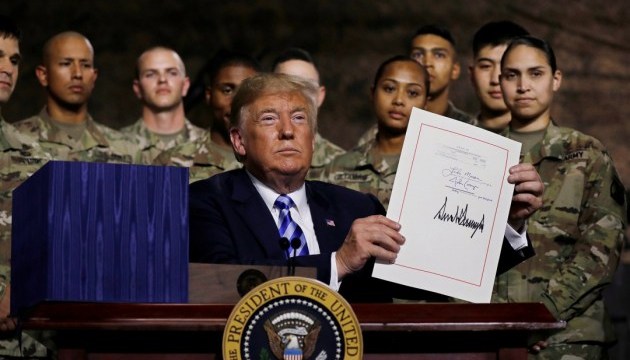 Trump signs NDAA for 2019 with $250 mln in security assistance to Ukraine
U.S. President Donald Trump has signed the National Defense Authorization Act (NDAA) for Fiscal Year 2019, authorizing $716 billion for national defense, the press service of the White House has said.
"The NDAA helps develop a more lethal and resilient force, and grows the size of our forces by authorizing an increase of 15,600 troops across the Army, Navy, Air Force, and Marine Corps," the report says.
In particular, the law provides for the provision of $250 million in security assistance to Ukraine.
Earlier, the U.S. Department of State approved the decision to sell Javelin anti-tank missile systems to Ukraine.
op