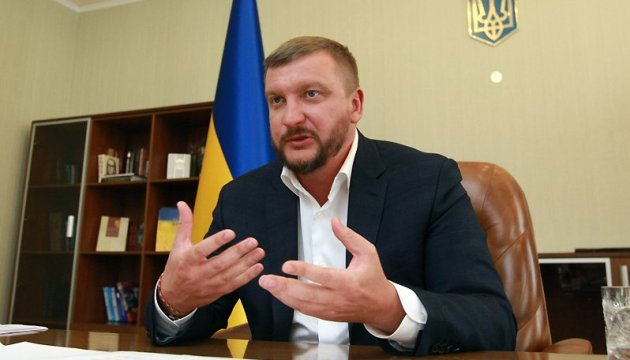 Petrenko: Filing lawsuit with ECHR gives international partners reason for introducing sanctions against Russian officials
The sixth interstate lawsuit with the ECHR over Ukrainian political prisoners held in Russia gives Ukraine's international partners a reason for imposing additional personal sanctions against the Russian officials.
"The Ukrainian government for the first time files a legal document against the Russian Federation, describing massive human rights violations towards Ukrainian political prisoners held on the territory of the Russian Federation, with specific names of Russian officials involved, including high-ranking officials. Thus, our international partners are given a reason for introducing additional personal sanctions against the leadership of the Russian Federation and the officials involved in the politically motivated persecutions," Ukrainian Justice Minister Pavlo Petrenko said during a press conference at Ukrinform news agency.
It is the sixth interstate lawsuit of Ukraine filed with the ECHR, the minister noted. The Justice Ministry expects prompt consideration of the lawsuit.
"Moreover, we will appeal to our international partners with a proposal to form a separate sanction list, like the Magnitsky list , to indicate the persons involved in kidnapping, imprisoning and torturing Ukrainian citizens who are now held as political prisoners on the territory of Russia," the Ukrainian justice minister said.
As reported, the lawsuit describes human rights violations with regard to 71 political prisoners. The document has 130 pages and about 3,000 pages of annexes.
ol