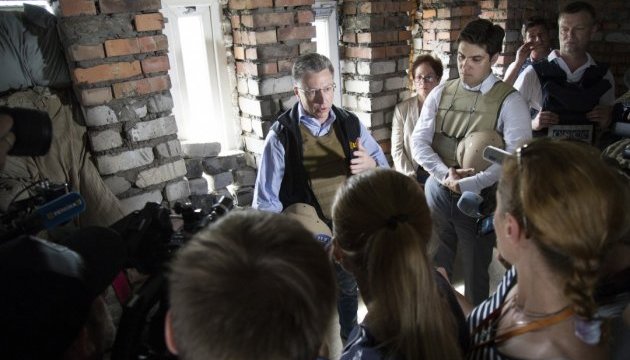 Volker: Russia consistently blocks expansion of OSCE mission in Donbas
U.S. Special Representative for Ukraine Negotiations Kurt Volker has stated the Russian Federation under the Minsk agreements should provide access for OSCE monitors to the uncontrolled section of the Ukrainian-Russian border in eastern Ukraine.
The diplomat wrote this on Twitter.
"Russia consistently blocks expansion of OSCE border mission and its forces prevent SMM from reliably monitoring border as it sends troops, arms, and supplies into Ukraine; all while claiming it's an 'internal' conflict and spouting disingenuous arguments about Minsk agreements," Volker said.
He stressed that Russia uses uncontrolled border to support conflict in Donbas. The diplomat also added that if Russia wanted peace to Ukraine it could show good faith by cooperating with international community to control border.
"This is permissible under Minsk agreements. Article 9 is about reinstatement of Ukrainian government control of border on the day after local elections - not international monitoring or efforts to prevent illegal inflow of arms/fighters (who should be withdrawn per Minsk)," he noted.
iy