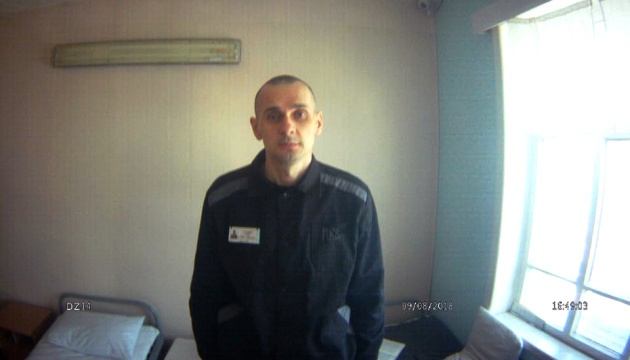 US Embassy in Moscow calls on Russia to release Sentsov
The US Embassy in Moscow calls on the Russian Federation to release Ukrainian film director Oleg Sentsov and other Ukrainian political prisoners.
"We remain seriously concerned about Sentsov's failing health in prison. We urge Russia to release Sentsov and his fellow Ukrainian prisoners on humanitarian grounds," the Embassy posted on Twitter.
As reported, Sentsov was detained by Russian security services in Crimea in May 2014.
He was sentenced to 20 years in a penal colony in Russia for alleged "plotting acts of terrorism."
On May 14, 2018, he declared a hunger strike demanding the release of all Ukrainian political prisoners of the Kremlin.
Recently, Sentsov's health has deteriorated, but he refuses hospitalization. On August 10, he was examined by a council of physicians.
About 70 Ukrainians are political prisoners in Russia and in the occupied Crimea.
ol