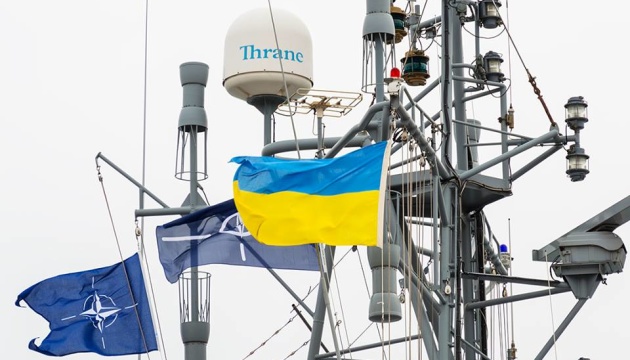 Poroshenko to submit amendments to Constitution on Ukraine's course towards EU, NATO
President Petro Poroshenko has said that at the beginning of the new political season he will submit constitutional amendments to the Verkhovna Rada on securing Ukraine's aspirations to join the European Union and NATO.
In a post on his Facebook page, Poroshenko wrote: "Amendments to the Constitution regarding the consolidation of our ambitions for Ukraine's membership in the European Union and NATO are on the agenda. I have prepared amendments to the Basic Law that will be submitted to the Ukrainian parliament for consideration in the new political season".
He said he is sure that there will be enough votes needed for the approval of the law.
"I will not allow anyone to revise the European and Euro-Atlantic strategy of Ukraine under the influence of various external and internal circumstances," the President stressed.
He added that it is necessary to get rid of the partially forgotten constitutional principles dictated by the Kremlin for the temporary stay of the Russian fleet on our territory. "I have my own answer and offer for this," the President noted.
The ninth session of the Verkhovna Rada of Ukraine of the eighth convocation will begin on September 4.
iy