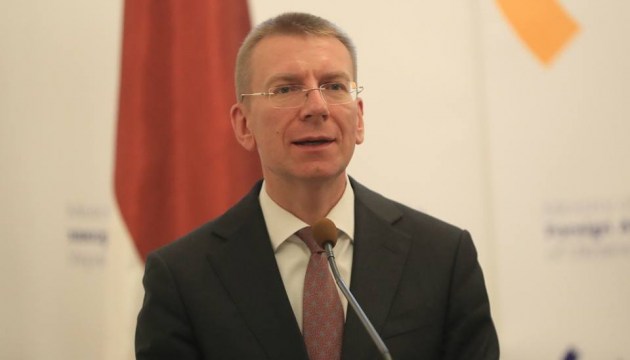 Ukraine, Georgia should become NATO members - Latvian FM
Latvian Foreign Minister Edgars Rinkevics has said that Ukraine and Georgia are now struggling for the independence and security of Europe, so they should become full members of NATO, Polish Radio has reported.
"What happened in Georgia in 2008, and then in Ukraine, convinces us that we have to do everything to prevent this from happening again," he said.
He also said that international law and order were violated in Georgia ten years ago and it is necessary to remind the world about it. In addition, in connection with Russian aggression against Georgia, the European Union then made a "big mistake."
"It is very important that we remind the world about what happened ten years ago, because international law and order were violated," Rinkevics said.
The minister also emphasized that Latvia, Lithuania and Poland want Georgia and Ukraine to become NATO members.
Lithuanian Foreign Minister Linas Linkevicius, in turn, said that solidarity is needed "due to the lessons that have not been learned." He added that, unfortunately, the war in Georgia in 2008 "did not shake the world."
"Therefore, we want to remind them of what happened. We have to support the fundamental position that the aggressor must fulfill its international obligations," he said.
The Lithuanian diplomat also recalled that Russia is occupying Crimea. "Solidarity is needed. We must show our support in the Eastern Partnership," he said.
"We also want to remind that what happened in Georgia, when 20% of the territory was occupied, should not be repeated, because we are sometimes too weak with our reaction," he added.
op