Akhtem Chiygoz, Deputy Chairman of Mejlis of Crimean Tatar People
Time has come to form international platform for de-occupation of Crimea
01.08.2018 16:40 2263
The international community made a huge mistake by allowing Russia to hold the large-scale image-building projects such as the FIFA World Cup. Why a rising tide of persecutions of Crimean Tatars and Ukrainian patriots generally is to be expected upon the completion of the Mundial, what destiny Russia has prepared for the Crimean Tatar people, and what measures the international community should undertake towards de-occupation of the peninsula – these are the issues Crimea Inform has discussed with Akhtem Chiygoz, the Deputy Chairman of the Mejlis of the Crimean Tatar People
- You stated recently that after the FIFA World Cup Russia may escalate persecutions of pro-Ukrainian residents of Crimea. What is the basis of your prediction?
-The overall pattern of these persecutions is, unfortunately, so invariable and evident, that it allows us to speak of different types of terror towards people, the Crimea-Tatar people in particular. Speaking of escalation, I mean that after the FIFA World Cup Putin's hands will be even more untied. Life has proved that image building-projects of this sort only intensify his follies – remember that Russia invaded Ukraine straight after the Olympics the international community had allowed to take place in that country.
The international community made a huge mistake by allowing Russia to hold such a large-scale image-building project as the FIFA World Cup. In the event this World Cup had been boycotted or moved to another country, Putin, mired in anger and humiliation, would, of course, have proceeded with his criminal behaviour – in Ukraine in particular. However, the international community would not have been perceived as adopting a condoning attitude. Despite the boycott of the World Cup by all world leaders, in Russia the very fact that it is being held is viewed as a victory and an amnesty to Russia for its crimes. Thus, this amnesty means that it can continue with its persecutions and in fact intensify them.
Russia views concessions by the international community as a weakness. Let's face the reality: the leaders of major countries today visit Russia and meet with Putin. However, they have failed to reach an agreement with him to save the lives of those on hunger strike in Russian prisons.
-What in your opinion is Moscow's ultimate goal concerning the Crimean Tatars? To suppress their resistance?
-I think their goals are more cynical and shocking. They have come to understand, during these four years, that whatever methods they try, none of them will make the people recognise the new regime and the new reality. Therefore, they aim at forcing the Crimean Tatar people and all Ukrainian patriots out of Crimea. Abductions, murders, trumped-up cases, pressure, and many other methods employed in Crimea against the people by the occupying authorities will, in their opinion, continue to keep the people in fear and force them to leave their homeland.
A process is presently underway which displays all the signs of leading to the ominous return of those terrible times of Catherine II and Stalin, when hundreds of thousands of Russians were brought to Crimea to force out and replace its indigenous population. Today, government employees lose their jobs for the only reason that they refuse to relinquish their Ukrainian passports. In addition to imposing Russian citizenship, the invaders force the people to renounce their Ukrainian citizenship! The vast majority of the Crimean population who keep their Ukrainian passports refer to the Russian passport as an 'Ausweis' (note. IDs issued by Nazis to Soviet citizens living under occupation during the World War II). It is a provisional document providing an opportunity to study or find work, and to remain in Crimea eventually. This is not a passport for them, for people are choosing their future, and they see this future as Crimea being a part of Ukraine. They are not ready to relinquish their Ukrainian passport, crossing the line and surrender their links with their continental motherland. This is why they are dismissed from their jobs, and the vacancies are filled with government employees sent from Russia. A huge programme is underway. According to our estimates around one million people are financially stimulated to move from Russia to Crimea.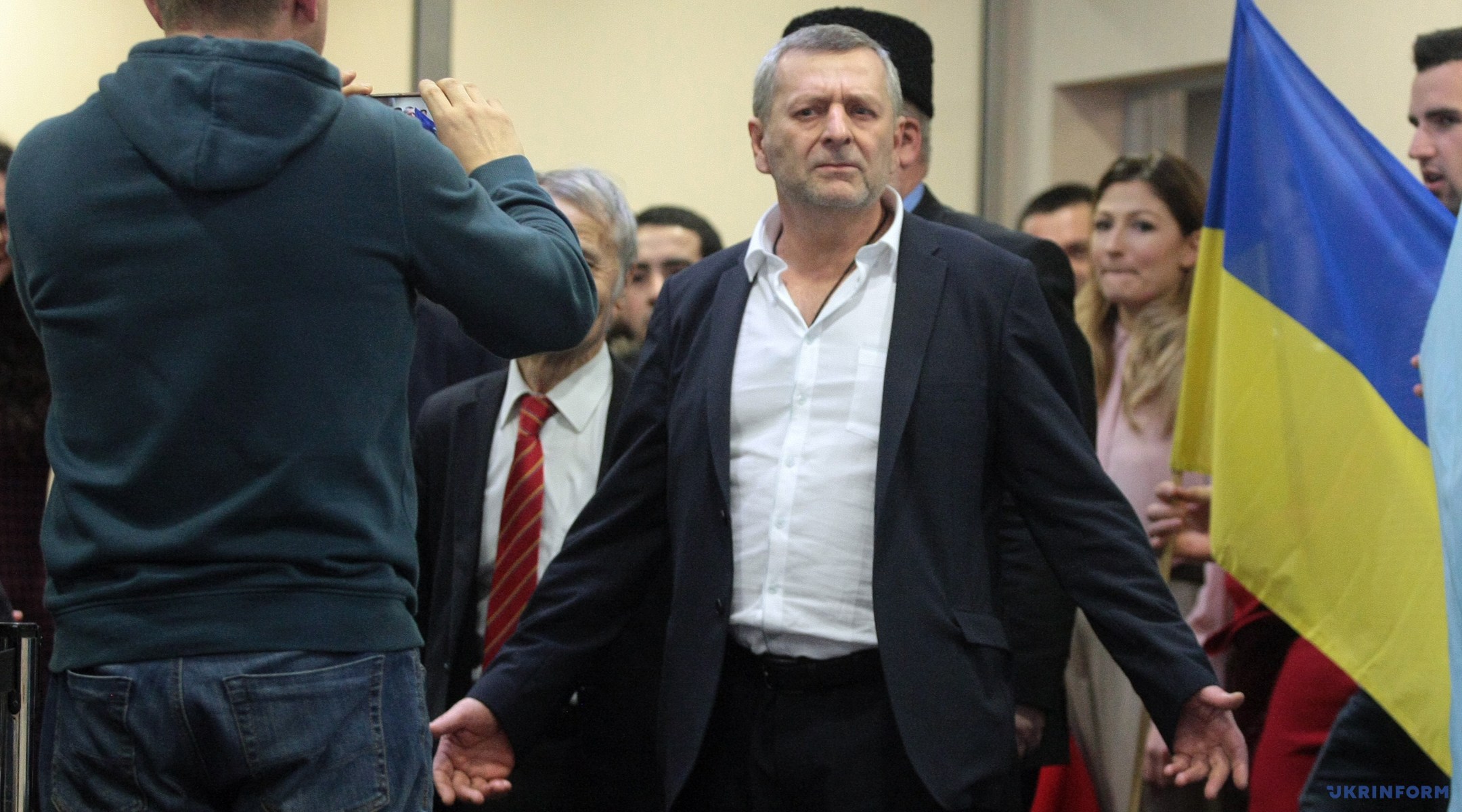 - Following your liberation from the Russian prison, you actively continue to inform the international community about the situation in Crimea. What are the main points you try to convey to the world?
- My main message is, above all, we have to determine conditions for the de-occupation of Crimea. A relevant platform dedicated to Crimean issues has to be formed for this purpose. I think the approach based on denying the annexation is not enough after four years. Also, it is not sufficient to limit this platform to Ukraine only. This must be an International project, so that a consolidated opinion can be formed and agreed by the International community on the issue of the de-occupation of the Peninsula. To date, such formats exist for Donbas issues, but nothing exists for Crimea.
One of the arguments I've heard whilst speaking with the representatives of European institutions was the following: Putin will not take part in this platform. For me this argument is not critical. In my opinion, we should get together without Putin and decide how we are going to de-occupy Crimea. Obviously, Ukraine – initiating this format – must participate in this platform, together with the Budapest memorandum guarantor countries and other leading European and world countries. Among them, Mejlis should be represented as a separate entity.
As to Russia's participation, this is only a matter of time. I can offer an example: at the recent 'Normandy Four' Foreign ministers' meeting, the issue of the Crimean political prisoners was discussed. Despite the fact that during all four years of occupation Russia managed to sidestep the Crimean issue during International negotiations. Therefore, we can see that international sanctions and pressure do have an effect, Russia is starting to discuss issues it previously adamantly refused to debate. Our positions are becoming increasingly strong. Therefore, it is important to create a de-occupation platform now – even in the Putin's absence.
Another key issue I keep on raising in my speeches and during meetings in the West is the insufficient effectiveness of international institutions in protecting human rights and liberties. Their representatives, of course, are not allowed to visit Crimea, and this is a strong argument. However, I think that the International community should tactically make plans to force Putin to give these institutions the opportunity to operate in the Crimean Peninsula today.
- On 19 June, trials in the "26 of February case" were completed in Crimea resulting in five people receiving conditional sentences.
- I would not call "the 26 of February case" finished for various reasons. Initially, during the investigation following the events of February 26, several people were targeted. Later on, the occupying authorities singled out the so-called "Case of Organisers", with me being brought to trial and sentenced to 8 years in a maximum security penal colony. The case of "perpetrators" – those who were given conditional sentences – was tried separately. Before this, two of them, ie Ali Asanov and Mustafa Degermendzhi had spent almost two years together with me in custody awaiting trial, and three more had signed a Restriction of Travel order. I would like to mention that each one of these men endured the process to the end with dignity and strength, whilst at all times maintaining the reputation and honour of their people. However, hundreds of other protesters out of dozens of thousands of those who had shown up to protest identified in the trial. And I think that should a need arise the occupying authorities will review these files and bring legal proceedings against those involved, as a means of pressure on the Crimean Tatar people.
Another aspect: the "26 of February case" is deeply symbolic for us and for the invaders alike. For Ukrainian patriots it means the start of our struggle against the occupation, for liberty and human rights. For them it is like a red rag, a reminder that not everything can be sold, and not everybody is ready to betray their homeland and their people. Also the historical memory… Therefore, the 26 of February trial will only be finished for all of us and for them upon full de-occupation of Crimea. Until then we'll continue our struggle, and they will carry out their revenge and persecute our patriots.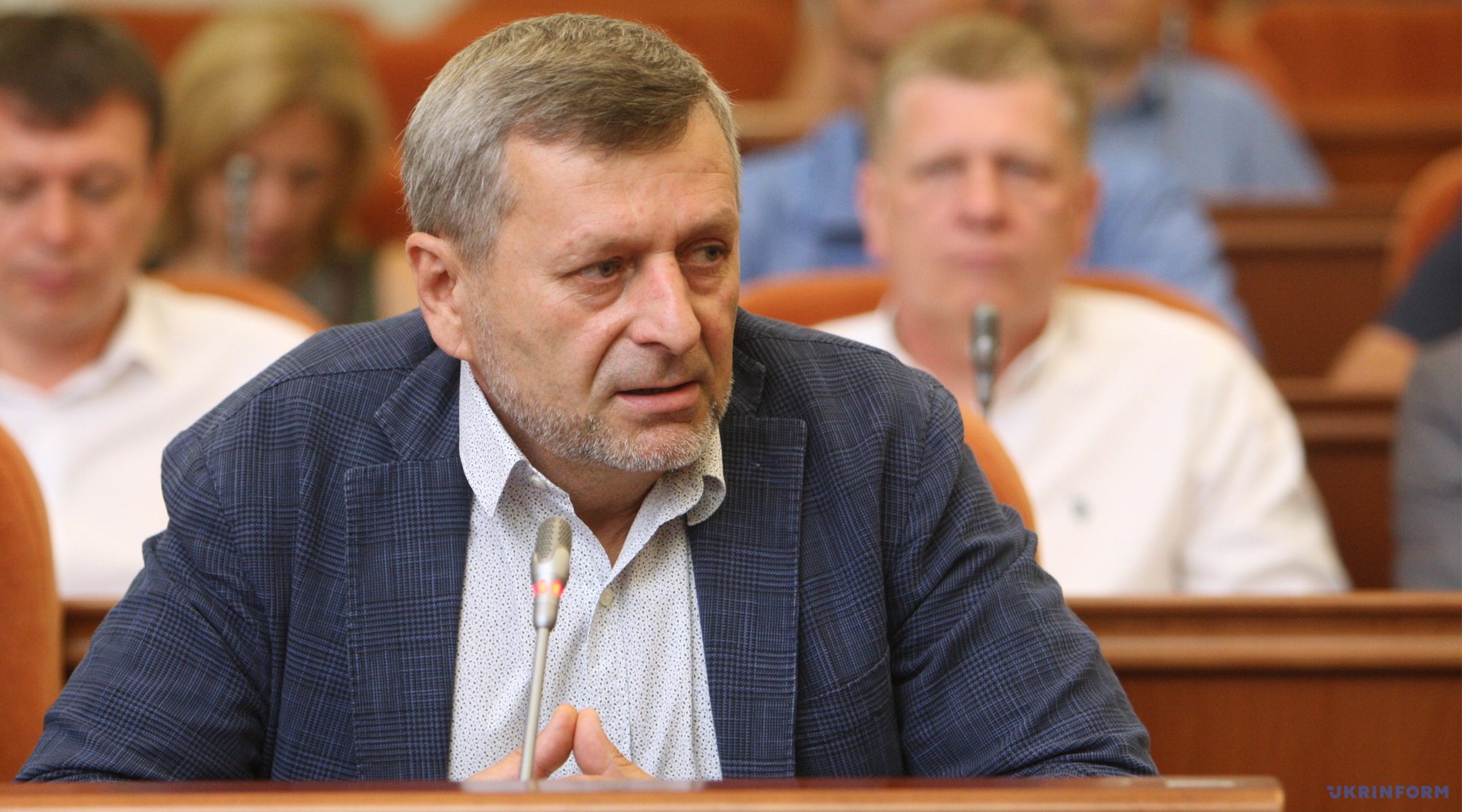 Reference information:
Akhtem Chiygoz has been the Deputy Chair of Mejlis of the Crimean-Tatar people since 2008. In 2015, he was arrested by the occupying authorities of Russia who pressed false charges against him for organising a mass unrest on 26 February 2014. (A rally bringing together thousands of people was held thas day in Simferopol in support of the territorial integrity of Ukraine.) On 11 September 2017 he was sentenced to 8 years by the so-called 'Supreme Court of Crimea'. Upon negotiations, involving President of Turkey Recep Tayyip Erdogan, Chyigoz and another political prisoner, the Deputy Chair of Mejlis Ulmi Umerov, were deported to Turkey by the Russian Federation and subsequently returned to Ukraine. Currently he lives in Kyiv.
Photos by: Daniil Shamkin, Mykola Myakshykov, Yevhen Liubimov