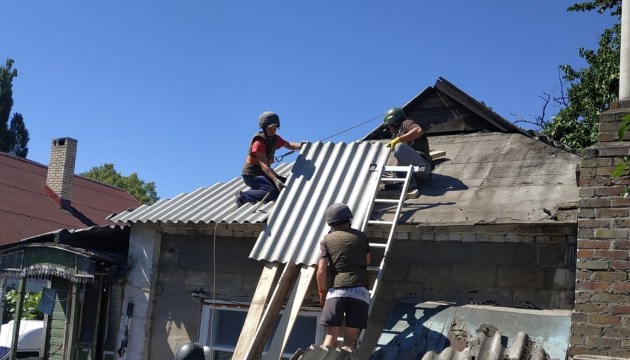 Government checking implementation of projects in Donbas - Groysman
The Government is currently checking the implementation of projects on restoring the infrastructure in Donetsk and Luhansk regions.
Prime Minister Volodymyr Groysman wrote this on his Facebook page.
"We are continuing initiatives on the development of the East... Each project is a step to restore and improve living conditions. It is important to think in categories, how projects will change the quality of life of people in Donbas. So we now are checking each project," wrote Groysman.
As reported, the total amount funds allocated for projects in Donetsk and Luhansk regions makes up UAH 12.3 billion. Among 2,000 projects to be implemented in Donbas, there are projects on the reconstruction of schools, hospitals, road restoration, municipal infrastructure, as well as the construction of various facilities.
iy