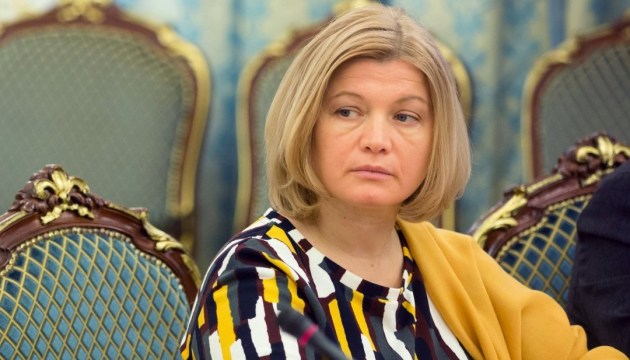 OSCE coordinator promises to visit illegally detained Ukrainians in occupied territories in early September
Coordinator of the humanitarian subgroup of the Trilateral Contact Group, Ambassador Toni Frisch promises in early September to visit Ukrainians illegally detained in the occupied territories.
Ukraine's representative in the Trilateral Contact Group (TCG), First Deputy Head of the Verkhovna Rada of Ukraine Iryna Gerashchenko wrote this on her Facebook page.
"Toni Frisch has confirmed that he will visit the occupied territories at the beginning of September. He promised to visit illegally detained Ukrainians and to raise finally the issue of calls and letters at the group meeting [the TCG's humanitarian subgroup], as only Ukrainian representatives are talking about this," she said.
Gerashchenko noted that the meeting with the OSCE coordinator took place at the initiative of Ukrainian representatives in the humanitarian subgroup in Minsk.
The Ukrainian representatives also asked Toni Frisch to hold a separate meeting with the relatives of missing Ukrainians and those whose detention is not confirmed by ORDLO.
ish