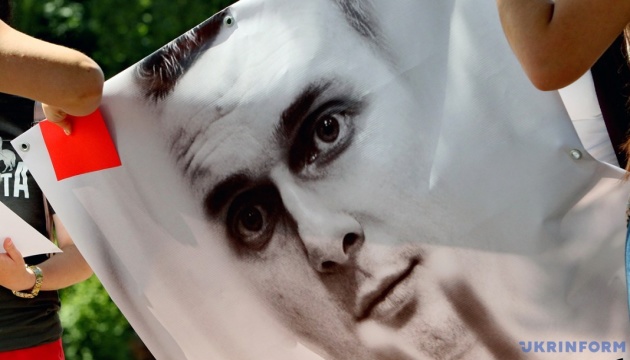 ECHR calls on Sentsov to end hunger strike
The European Court of Human Rights (ECHR) made a decision on an interim measures in the case of imprisoned Ukrainian film director Oleg Sentsov, who has gone on hunger strike to demand the release of all Ukrainian political prisoners in Russia.
"The European Court of Human Rights decided on an interim measure in the case of imprisoned Oleg Sentsov, calling on Russia to provide him with appropriate treatment in an institutionalised medical setting.The Court also invited Mr Sentsov to end his hunger strike and to accept any life-saving treatment offered," the ECHR said in a statement issued on Wednesday.
Under Rule 39 of the Rules of Court, the Court may indicate interim measures to any State Party to the European Convention on Human Rights. Interim measures are urgent measures which, according to the Court's well-established practice, apply only where there is an imminent risk of irreparable harm.
Ukrainian filmmaker Oleg Sentsov was detained by Russian security services in Crimea in May 2014.
He was sentenced to 20 years in a penal colony in Russia for alleged "plotting acts of terrorism."
On May 14, Sentsov went on a hunger strike demanding to release all the Ukrainians jailed in Russia and in annexed Crimea.
ish