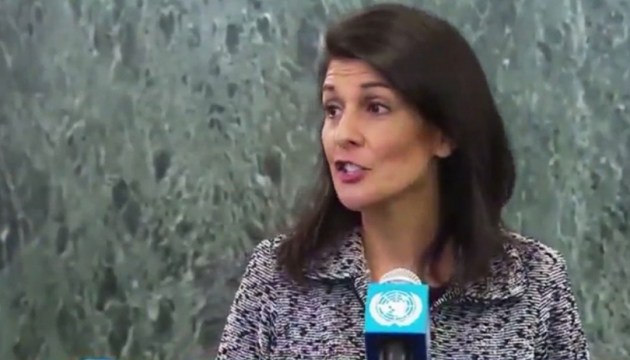 U.S. will never trust Putin – U.S. representative to UN
The United States Permanent Representative to the United Nations, Nikki Haley, has stated that the U.S. will never trust Russia and Russian President Vladimir Putin.
She said this in an exclusive interview with CBN News.
"We don't trust Russia, we don't trust Putin, we never will," Ambassador Haley said.
She added that Russia would never be a friend of the United States.
"They're never going to be our friend. That's just a fact," the U.S. representative said.
As Ukrinform reported, after the meeting of the U.S. and Russian presidents in Helsinki on Monday, July 16, as well as after statements made by Trump to please Moscow, the United States sharply criticized the president's position. The mass protests were held, particularly in New York and other cities.
ish