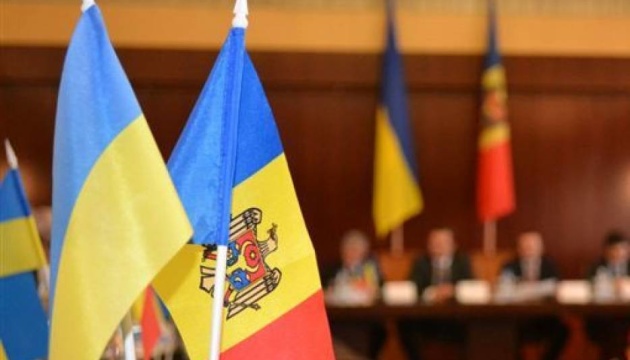 Ukrainian, Moldovan MPs discuss information security
Deputies of the Verkhovna Rada of Ukraine and the Moldovan parliament have held a meeting of the Ukraine-Moldova inter-parliamentary friendship group in Odesa, during which they discussed information security, electoral reform, implementation of the law on education, as well as the situation on the Moldovan-Ukrainian border.
Ukrinform's correspondent in Moldova learned this from the press service of the Moldovan parliament.
"While signing the next eight protocols on the introduction of joint control at Moldovan-Ukrainian checkpoints (at the Transdniestrian section of the border), we hope for the support of our Ukrainian colleagues," Moldovan MP Eugeniu Nichiforciuc said.
Ukrainian MP Pavlo Unhurian drew the attention of Moldovan colleagues to Ukraine's experience in countering the information war and Russian propaganda.
Ukrainian deputies, in turn, expressed hope that Moldova's transition to a mixed system of parliamentary elections would help establish closer contacts between deputies and voters.
Moldovan MP Violeta Ivanov thanked the Ukrainian side for Moldova's support in adopting a UN resolution on the unconditional withdrawal of Russian troops from the Transdniestrian region.
Regarding the implementation of the Ukrainian law on education, Ukrainian MPs assured their Moldovan colleagues that the rights of national minorities residing in Ukraine would be respected in strict conformity with international standards.
The next meeting of the Ukraine-Moldova inter-parliamentary friendship group will be held this autumn.
op