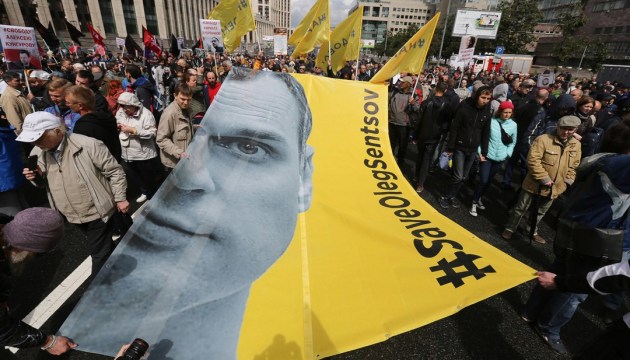 Polish Journalists Association urges Russia to release Sentsov, Sushchenko and other political prisoners
The Polish Journalists Association (SDP) calls on the Russian authorities to release Oleg Sentsov, Roman Sushchenko and other Ukrainian political prisoners.
"The Polish Journalists Association calls on the Russian government to immediately release Oleg Sentsov, the Ukrainian filmmaker and film producer from Crimea, sentenced to 20 years in prison on the basis of questionable evidence," the statement reads, published on Friday.
Sentsov went on hunger strike on May 14, demanding the release of 64 Ukrainian political prisoners held in Russia.
"One of these prisoners is Ukrainian journalist Roman Sushchenko. The international organizations of journalists, in particular SDP, repeatedly called for his release," the organization said.
ish