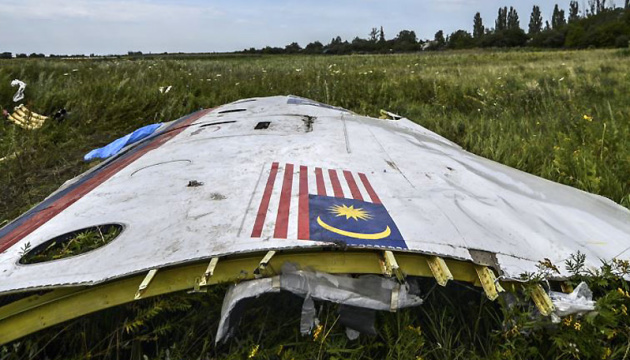 Perpetrators of MH17 tragedy must be brought to justice – Klimkin
The whole world must achieve justice over those responsible for the tragedy of the MH17 flight for the sake of 298 innocent victims of the Russian missile.
Foreign Minister of Ukraine Pavlo Klimkin wrote on Twitter.
"It's been 4 years since the Russian missile killed 298 innocent people of the Malaysian Airlines flight. For the sake of those killed and their loved ones, the perpetrators of the MH17 tragedy must be brought to justice. #NeverForget," Klimkin wrote.
The Malaysia Airlines Boeing 777 was travelling from Amsterdam to Kuala Lumpur when it was shot down over the village of Hrabove, Donetsk region, in eastern Ukraine on July 17, 2014. All 298 people onboard were killed.
ish