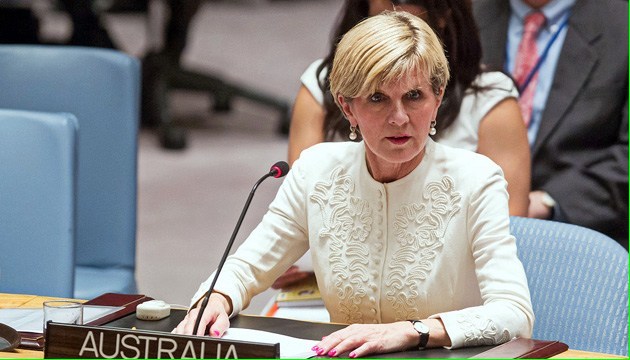 Australia holds Russia responsible for its role in downing MH17
Australia, like the Netherlands, holds Russia responsible for its role in the downing of MH17 and expects Moscow to open the dialogue.
Australian Foreign Minister Julie Bishop released the corresponding statement on the fourth anniversary of MH17 crash, an Ukrinform correspondent reports, referring to the press service of the Department of Foreign Affairs and Trade of Australia.
"On 25 May 2018, Australia and the Netherlands announced that we hold Russia responsible for its role in the downing. We hope that through negotiations with Russia we can open dialogue around the circumstances leading to the tragic loss of innocent lives. We owe that to the memory of the victims and their families and friends," the statement reads.
The statement also highlights the significant work and important results of the activities of the Joint Investigation Group, which point to the role of Russia in the tragedy.
"We commend the ongoing meticulous work of the Joint Investigation Team (JIT), which involves investigative authorities from Australia, Belgium, Malaysia, the Netherlands and Ukraine. This year the JIT released further significant findings from its criminal investigation, including that the missile system used to down MH17 belonged to the Russian army," says the statement.
The Australian Foreign Minister also recalls the important contribution of Australian servicemen and women, police, diplomats and others, who travelled to Ukraine and the Netherlands to investigate the crash, bring the victims home and continue to uncover the truth.
"We remember those who lost their lives, especially the 38 people who called Australia home. Our thoughts are also with those who loved and were loved by them. We continue to grieve with them," Julie Bishop summed up.
As a reminder, the Malaysia Airlines Boeing 777 was travelling from Amsterdam to Kuala Lumpur when it was shot down over the village of Hrabove, Donetsk region, in eastern Ukraine on July 17, 2014. All 298 people onboard were killed.
ol