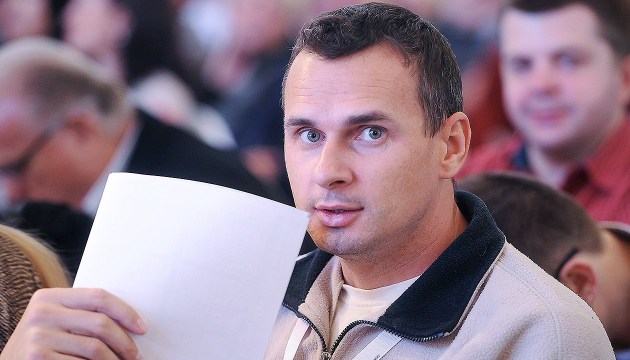 Mother of Oleg Sentsov files petition to Putin for pardoning her son
The mother of Ukrainian filmmaker Oleg Sentsov has filed an official petition to Russian President Vladimir Putin for pardoning her son, who is illegally imprisoned in Russia.
This is reported by Ekho Moskvy.
"I appeal to you with a request to pardon my son Oleg Sentsov, born in 1976, convicted by a Russian court for 20 years in a colony of strict regime for organizing a terrorist group," the mother of Oleg Sentsov wrote in the petition.
She noted that she knows her son "as a peaceful citizen and a man keen on his profession - filmmaking."
"I will not convince you of Oleg's innocence, although I myself believe in it. I'll just say that he has not killed anyone. He has already been imprisoned for four years. His children are waiting for him; his youngest son suffers from autism. They miss him. They will never be happy without their father," she wrote.
Today, July 13, Oleg Sentsov marks his 42nd birthday. Sentsov is a filmmaker and writer from Simferopol, best known for his film Gamer (2012).
In May `2014, he was detained by Russian security services in Crimea. Sentsov was sentenced to 20 years in a penal colony in Russia for alleged "plotting acts of terrorism."
On May 14, Sentsov went on a hunger strike demanding to release all the Ukrainians jailed in Russia and in annexed Crimea.
iy