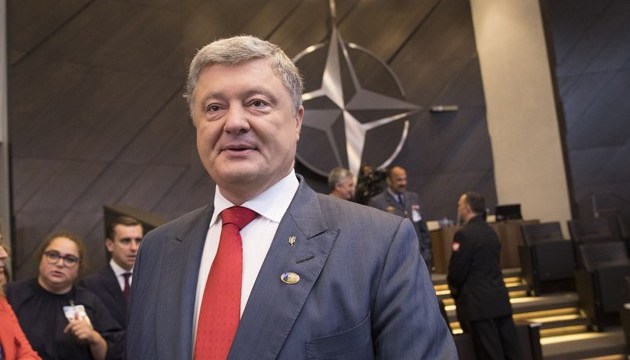 Poroshenko: Release of Ukrainian hostages discussed at all meetings during NATO summit
President Petro Poroshenko says that at all his meetings during the NATO summit in Brussels he raised the issue on the release of Ukrainian hostages and political prisoners held in prisons in Russia or in the occupied territories, the president's press service reported on Thursday evening.
"At each meeting, including the meeting with [Turkish President Recep Tayyip Erdoğan], which has just ended, the importance of the liberation of the Crimean Tatars was also underlined. And during all these meetings, the issue of hostages was among the priorities," the Ukrainian President said at a press conference in Brussels.
He also stressed that during his meeting with President of France Emmanuel Macron, he had carefully discussed a large number of cooperation issues, from military-technical cooperation to the release of hostages.
According to Poroshenko, the French President during a meeting with the Russian President on Sunday, July 15, will raise the issue of the liberation of Ukrainians. The Ukrainian President also expressed hope that this issue will be discussed in a meeting between the leaders of the United States and Russia in Helsinki.
iy