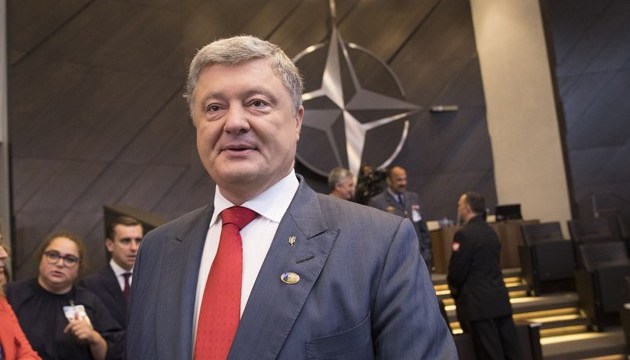 Poroshenko invites Dutch prime minister to visit Ukraine
President of Ukraine Petro Poroshenko and Prime Minister of the Netherlands Mark Rutte discussed the issues of counteracting Russian aggression, investigating the crash of MH17 flight and the deployment of a UN peacekeeping mission in Donbas.
The leaders met within the framework of the NATO Summit in Brussels, the press service of the head of state reported.
"The Ukrainian president thanked the Dutch prime minister for solidarity and practical assistance to Ukraine in countering Russian aggression, in particular, the support by the Netherlands for the EU decision to extend sanctions against the Russian Federation until January 31, 2019," the report reads.
Poroshenko also welcomed the submission of the call on Russia to admit responsibility for the MH17 tragedy to the Joint Declaration of the Ukraine-EU Summit of July 9, 2018 and the conclusions of the European Council of June 28, 2018.
Mark Rutte commended the ratification by the Ukrainian Parliament of the agreement on cooperation in the issue of criminal investigation of the MH17 tragedy.
In addition, Poroshenko called for closer cooperation between the two parties in the context of the non-permanent membership of the Netherlands in the UN Security Council in 2018, in particular, in the issue of the deployment of a UN peacekeeping mission in the occupied Donbas and the release of Ukrainian political prisoners from Russian prisons.
The Ukrainian president invited the Dutch prime minister to visit Ukraine.
ish