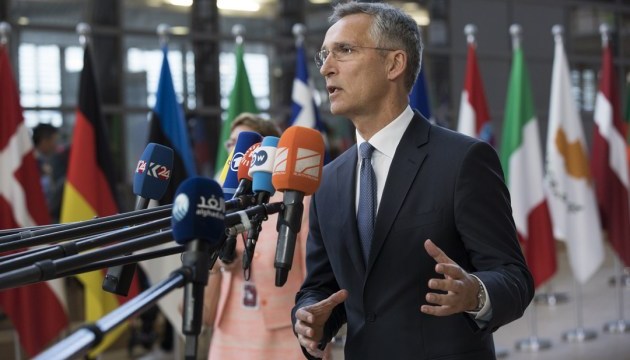 Stoltenberg: None of NATO countries recognizes annexation of Crimea
None of the member countries of the North Atlantic Alliance recognizes the annexation of Crimea by the Russian Federation.
NATO Secretary General Jens Stoltenberg stated this on the results of the first day of the NATO Summit in Brussels on July 11.
"All NATO member states strongly condemn Russia's illegal and illegitimate annexation of Crimea, which we do not and will not recognise. The discrimination against the Crimean Tatars and members of other local communities must end. International monitoring structures must be allowed to carry out their essential work in view of the protection of human rights," the declaration of the NATO Summit reads.
Stoltenberg also added that the annexation of Crimea was one of the main reasons for the Alliance's strengthening of collective defense, which led to an increase in military presence in the Baltic countries, Poland and the Black Sea region.
On July 11, 2018, NATO countries at the summit confirmed the Euro-Atlantic aspirations of Ukraine.
ish