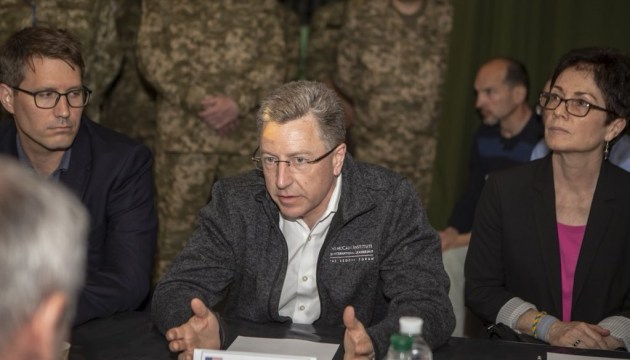 U.S. not to recognize Russia's annexation of Crimea – Volker
U.S. Special Representative for Ukraine Negotiations Kurt Volker states that the U.S. does not plan to recognize the annexation of Crimea by Russia.
He stated this in an interview with the German TV Channel OstWest.
"I think that the American media hurried up with the story about the possibility of recognizing the annexation of Crimea. The White House spoke out very clearly – Assistant to the U.S. President for National Security Affairs (NSA) John Bolton and White House Spokeswoman Sarah Huckabee Sanders clarified that the U.S. did not plan to recognize the Russian annexation of Crimea. This is the American position," Volker said.
He added that the administration of the U.S. president demonstrated a consistent approach in the matter of supporting the territorial integrity of Ukraine.
Answering the question whether Ukraine risks losing support of the West, in particular, because of problems with corruption and far right movements, Volker said that Ukraine had made significant progress in implementing reforms over the past three years.
"Ukraine, as before, has significant problems with corruption, as well as a significant place for reforms that have not yet been carried out, but should be implemented," he added.
ish