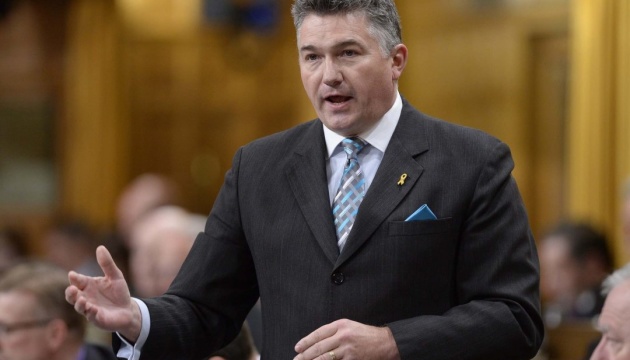 Putin must be brought to responsibility for violating international law - Canadian politician
President of the Russian Federation Vladimir Putin must be brought to responsibility for his illegal actions in the international arena.
Canadian MP of the Conservative Party James Bezan said this in an interview with iPolitics.
"Putin needs to be held accountable for his actions. There's no question that he has violated international laws, international treaties, and agreements by allowing Russian Forces in the war in Ukraine. He took full ownership of the little green men who appeared on the streets and the cities in Crimea, and he took full credit of the illegal annexation. You just can't run around and start re-drawing nternational boundaries at will. At that's what Putin's doing," Bezan said.
"I was very disappointed to find that President Trump suggested that Crimea should be (a part of) Russia because they speak Russian. That to me is about the weakest argument you can put forward. The United States speaks English, does that make them British? It's the same type of philosophical argument that Trump brought forward," the Canadian politician said.