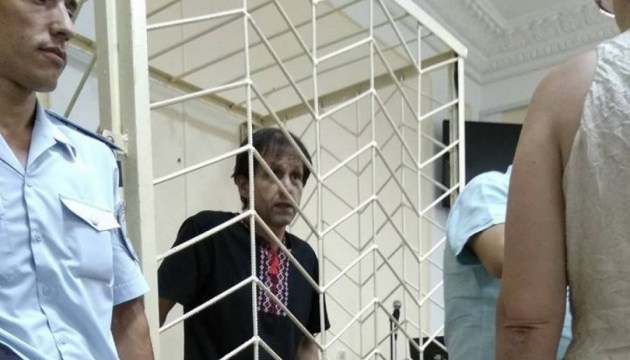 U.S. Embassy in Kyiv: New verdict for Balukh 'questionable'
The United States condemns a new verdict for Ukrainian political prisoner Volodymyr Balukh in occupied Crimea.
The U.S. Embassy in Kyiv posted this on Twitter on Thursday evening.
"Crimean activist Volodymyr Balukh, on a hunger strike since March, was just sentenced to 5 years in prison on highly questionable charges. Russia must free political prisoners now," reads the report.
As reported, Kremlin-controlled Rozdolne District Court in Crimea on July 5 sentenced Ukrainian activist Volodymyr Balukh, accused of allegedly beating a head of the temporary detention facility, to five years of imprisonment and to a fine of 10,000 rubles,.
About 70 Ukrainian political prisoners are held in Russia and in the territory of the occupied Crimea, including Ukrinform correspondent Roman Sushchenko, who was sentenced to 12 years in prison on trumped-up espionage charges.
iy