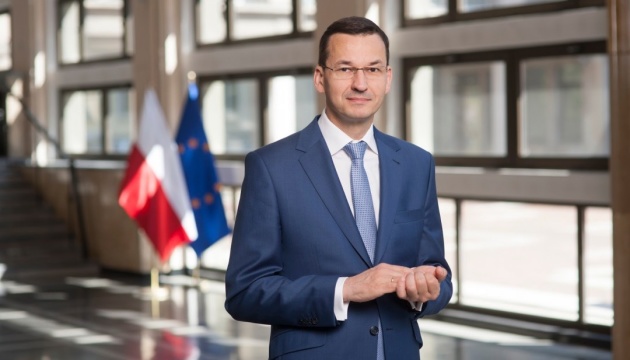 Polish prime minister considers Russian aggression one of main threats to EU
Russian aggression is one of the main threats to the European Union.
Prime Minister of Poland Mateusz Morawiecki said this in his address to the European Parliament on Wednesday, an Ukrinform correspondent reported.
"For several years the European Union has been confronted many complex crises. We are talking about the crises in the banking sector and the euro zone, the migration crisis, Brexit, as well as Russian aggression," the Polish prime minister said.
Therefore, the only European project needs protection today because of the threats of terrorism, Russia's hybrid war in Ukraine, the events in the British Salisbury and Russian intervention in Syria.
"Russia's actions in Ukraine threaten the security architecture in Eastern Europe and aim to destabilize the West," the Polish prime minister said.
ish