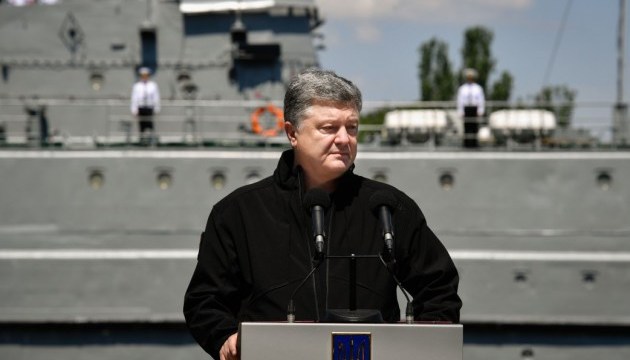 President Poroshenko: NATO should assess properly Ukraine's contribution to world security
Ukraine's contribution to world security is much greater than that of many NATO partners.
"Our task is to gain Ukraine's accession to the transatlantic security system. Already today we are doing incomparably more for regional and global security than many other NATO partners," President of Ukraine Petro Poroshenko posted on his Facebook page.
In the opinion of Poroshenko, NATO should appreciate Ukraine's contribution.
"Our contribution, our self-sacrifice, should be assessed properly by NATO. There are no and can be no narrow national interests in this issue. It is a matter of security of the entire free world," the President noted.
He added that Ukrainian people had clearly defined their future "in the family of peoples of the free world."
ol