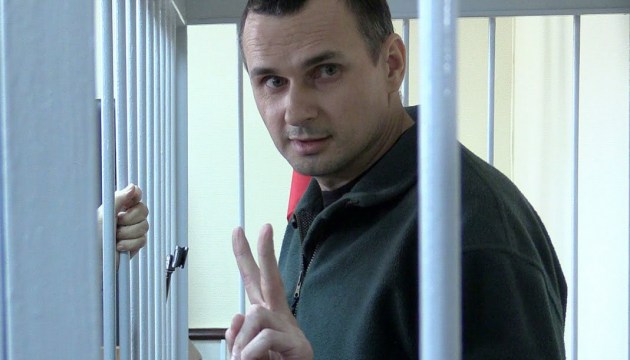 Sentsov has problems with kidneys and heart - lawyer
Ukrainian political prisoner Oleg Sentsov, who has been on hunger strike since May 14, has problems with his kidneys and heart.
Ukrainian Human Rights Commissioner Liudmyla Denisova said this after talk with Sentsov's lawyer, who visited him in the Labytnangi penal colony.
"I have just talked to Oleg Sentsov's lawyer. Today he met with Oleg in the colony. According to him, Oleg is now in the medical unit. He has problems with his kidneys and heart. Oleg drinks 3.5 liters of water a day and is also put on a daily drip. This is additional two liters," she wrote on Facebook.
Denisova also said that on the 26th day of his hunger strike, Sentsov had a crisis and was taken to a hospital outside the colony. "They wanted to force feed, but Oleg refused, doctors did not insist because of possible publicity and asked to take him back to the colony together with the device for forced feeding," she said.
Denisova also added that according to the lawyer, the crisis can happen again at any time.
ish