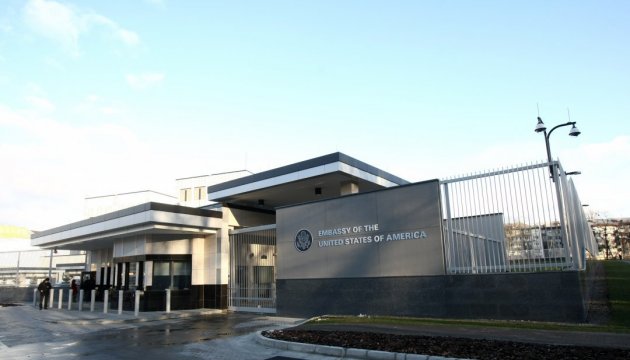 U.S. Embassy calls on Russia to provide access to Ukrainian prisoners
The Embassy of the United States of America in Ukraine has called on the Russian Federation to grant access to all Ukrainian political prisoners, including film director Oleg Sentsov.
"With the world watching the WorldCup, Russia should allow access to all Ukrainian prisoners, including film director Oleg Sentsov, who is in his 2nd month of a hunger strike in a Russian prison," the embassy wrote on Twitter.
As reported, Ukrainian Human Rights Commissioner Liudmyla Denisova has been in Russia since June 15, but she has been not allowed to visit Ukrainian political prisoners - Oleg Sentsov, Roman Sushchenko, Mykola Karpiuk. After June 19, when she was again not allowed to visit Sentsov, who went on a hunger strike on May 14, Denisova sent a letter to Magne Barth, the head of the regional delegation of the International Committee of the Red Cross (ICRC) in Russia, Belarus and Moldova, with a request to help meet with Ukrainian political prisoners.
In total, about 70 Ukrainian political prisoners are detained in Russia and in the annexed Crimea.
ish