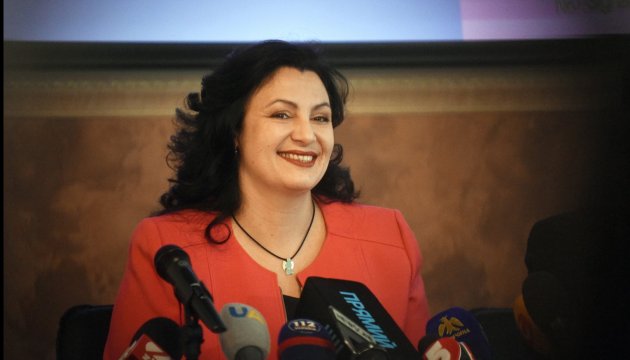 Vice PM Klympush-Tsintsadze: Fifty-seven European integration bills included in roadmap for 2018
In 2018, fifty-seven bills have been included in the roadmap for the implementation of the EU-Ukraine Association Agreement.
Vice Prime Minister for European Integration of Ukraine Ivanna Klympush-Tsintsadze said this at a meeting of the Verkhovna Rada Committee on Economic Policy, an Ukrinform correspondent reports.
"We have agreed on a joint roadmap for legislative support for implementation of the EU-Ukraine Association Agreement… Last year, we adopted 23 European integration laws. The roadmap, which we have agreed for this year, includes 57 bills. I think it's possible to say that this roadmap works as we have already approved 12 bills from 57 bills, which were agreed on February 28 this year. Five of them were passed in the second reading, while seven were passed in the first reading," the official said.
She also outlined the priority tasks for 2018 for further political integration of Ukraine into the EU: "This year, we will focus on four key areas: Ukraine's integration into the EU energy markets, single digital market of the EU, cooperation in the field of justice, freedom and security and interaction in the field of customs cooperation and technical regulation."
ol