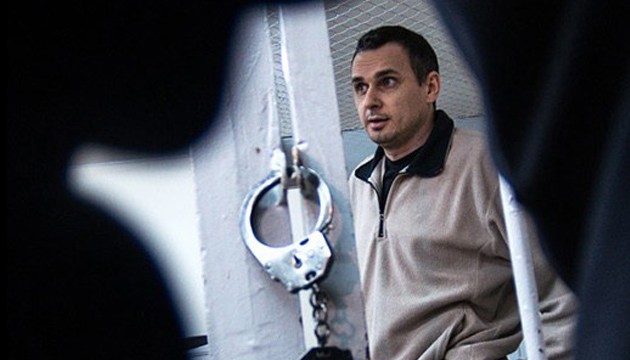 Moskalkova, Denisova agree on joint visits to Sentsov and Vyshynsky
Verkhovna Rada Human Rights Commissioner Liudmyla Denisova and Russian Ombudswoman Tatyana Moskalkova have agreed on the visits to Ukrainian director Oleg Sentsov in a Russian colony and journalist Kyrylo Vyshynsky in Kherson.
"The preliminary meeting has already allowed us to work out some steps, and together (with Denisova) or with the human rights commissioner in Salekhard we intend to visit Sentsov. After that, as we agreed on equal steps, we would be ready to visit Vyshynsky, and Liudmyla Denisova will tell us the most optimal visit schedule for the road map to be effective," Moskalkova said, TASS reported.
Denisova expressed hope that the process of mutual visits to prisoners both in Ukraine and Russia will be established. She also promised to help Moskalkova to visit the largest number of Russians convicted in Ukraine.
On Monday, Moskalkova and Denisova held a meeting in Moscow. Moskalkova invited the Ukrainian human rights commissioner to discuss a memorandum on mutual visits of prisoners in Russia and Ukraine.
As reported, Ukrainian Parliament Commissioner for Human Rights Liudmyla Denisova was denied access to Roman Sushchenko and other political prisoners to conceal the information about their health status and exert psychological pressure on them.
ish