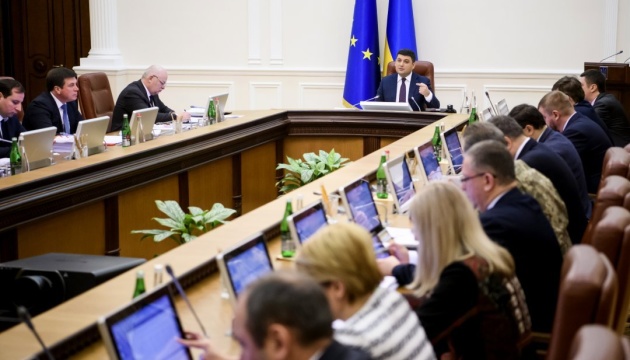 Government improving strategic planning of reform implementation
The Cabinet of Ministers of Ukraine is improving the strategic planning of reforms' implementation, in particular, by introducing the Results-Based Management (RBM) strategy.
Minister of the Cabinet of Ministers Oleksandr Sayenko stated this following a meeting with experts of the Canadian EDGE international technical assistance project, the government's press service reports.
The minister noted that due to the RBM project, instead of the outdated practice of developing various plans that are often uncoordinated, a single document will be introduced for each ministry - the passport of reforms or the sphere of policy, where all components, certain goals and objectives of a specific reform will be outlined.
"This system is a convenient tool for the manager to monitor the progress of reforms. It has already proved its effectiveness. The Secretariat of the Cabinet of Ministers should approve the strategy, define pilot ministries and then RBM will be used to consolidate government plans," Sayenko said.
He added that strategic planning directors will undergo relevant trainings so that to acquire needed skills to develop plans at their central agencies of executive power.
"Thus, we will implement the world standards of government strategic planning, ensure the operation of a simple and understandable procedure, and get rid of obsolete technologies, bales of paper and thousands of approvals," Sayenko stressed.
iy