Ukraine, Georgia, Moldova sign statement on creation of inter-parliamentary assembly
Chairman of the Verkhovna Rada of Ukraine Andriy Parubiy, Chairman of the Parliament of Georgia Irakli Kobakhidze and Chairman of the Parliament of the Republic of Moldova Andrian Candu have signed the statement on the creation of the Ukraine-Moldova-Georgia Inter-Parliamentary Assembly in Kyiv on June 9.
"Pursuant to the charters and regulations, this process [the creation of the Inter-parliamentary assembly] is not instantaneous. It should be further approved by the working groups elected from each parliament. However, the first step in proclaiming the inter-parliamentary assembly should be taken. I hope that our final meeting, started in Chisinau and continued in Ukraine, we will be able to hold in Tbilisi (Georgia), where the inter-parliamentary assembly will be officially created. I am convinced that this platform will give us many more new possibilities for cooperation and interaction," Andriy Parubiy said, an Ukrinform correspondent reports.
He also recalled that Ukraine had a similar experience of cooperation within the inter-parliamentary assembly with Poland and Lithuania, which had given rise to a lot of wonderful ideas, including the Marshall Plan for Ukraine.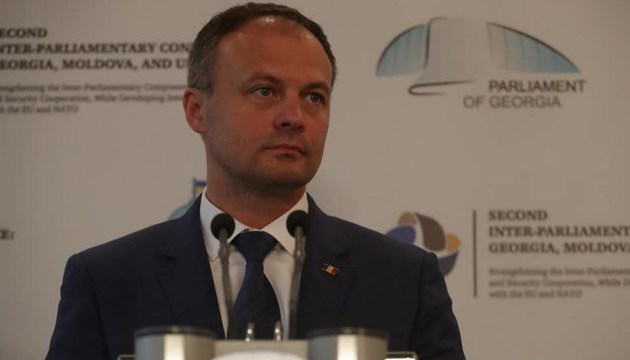 ol