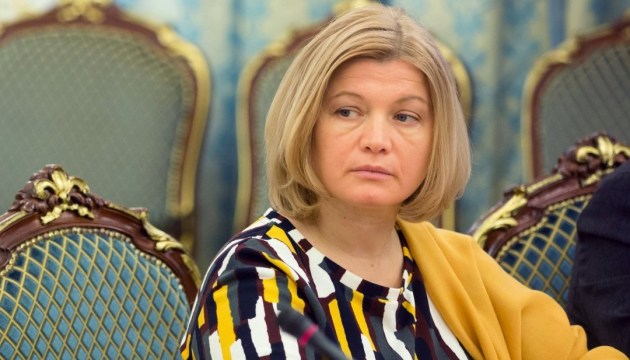 Gerashchenko clarifies number of votes for law on Anti-Corruption Court
Verkhovna Rada First Deputy Chairwoman Iryna Gerashchenko has said that 317 MPs voted for the creation of an Anti-Corruption Court in Ukraine, not 315, as previously reported.
She wrote this on her Facebook page.
"People's deputies Nina Yuzhanina and Mustafa Nayyem appealed to the presidium of the Verkhovna Rada with statements that their cards did not work during the vote on the law on an Anti-Corruption Court. Their votes are also for. Thus, 317 deputies voted for the anti-corruption court," she said.
As reported, on June 7, the Verkhovna Rada adopted the law on the High Anti-Corruption Court and determined the principles of the organization and activities of the High Anti-Corruption Court as the highest specialized court in the judicial system, special requirements for judges of this court and guarantees of their activities, as well as the peculiarities of holding a competition for the position of a judge of the High Anti-Corruption Court.
It was also reported that the respective bill, No. 7440, was supported by 315 MPs, with at least 226 votes needed to make a decision.