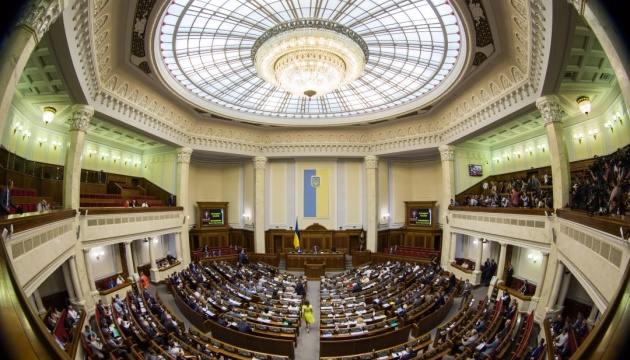 Ukrainian parliament adopts law on Anti-Corruption Court
The Verkhovna Rada has adopted the law on the High Anti-Corruption Court.
A total of 315 MPs voted for bill No. 7440 at a plenary meeting of parliament on Thursday, with at least 226 votes required to make a decision, according to an Ukrinform correspondent.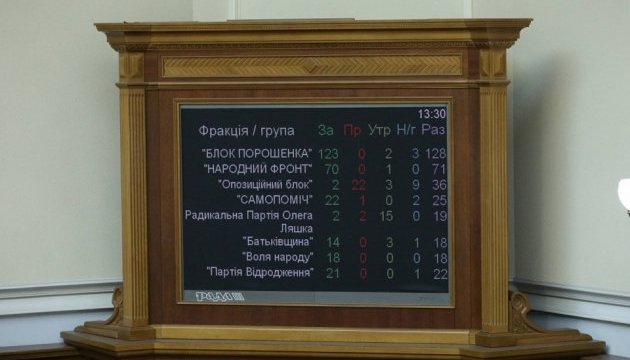 The deputies determined the principles of the organization and activities of the High Anti-Corruption Court as the highest specialized court in the judicial system, special requirements for judges of this court and guarantees of their activities, as well as the peculiarities of holding a competition for the position of a judge of the High Anti-Corruption Court.
According to the law, the High Anti-Corruption Court will administer justice as the court of the first and appellate instances in criminal proceedings concerning crimes attributed to its jurisdiction, as well as by exercising judicial control over the observance of the rights, freedoms and interests of persons in such criminal proceedings.
The parliament established that the court would consider criminal proceedings in respect of corruption-related crimes provided for in a note of Article 45 of the Criminal Code of Ukraine, Articles 206-2, 209, 211, 366-1 of the Criminal Code of Ukraine, if there is at least one of the conditions provided for in paragraphs 1-3 of Part 5, Article 216 of the Criminal Procedure Code of Ukraine. That is, its jurisdiction coincides with the jurisdiction of the National Anti-Corruption Bureau of Ukraine.