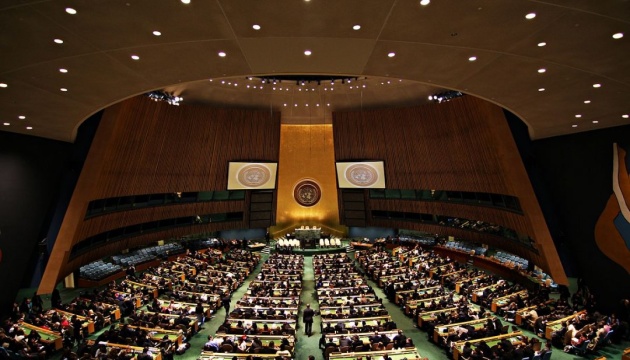 UN Security Council adopts statement on situation in Donbas
The UN Security Council has condemned the escalation of hostilities in Donbas with the use of proscribed heavy weapons and expressed its full support for the sovereignty and territorial integrity of Ukraine, urging the parties to implement the Minsk Agreements.
The president of the UN Security Council said this in a statement on June 6, the text of which was made available to Ukrinform.
"The Security Council expresses grave concern about the recent deterioration of the security situation in eastern Ukraine and its severe impact on the civilian population," the document says.
It notes that the Security Council "condemns continuous violations of the ceasefire regime, especially the use of heavy weapons prohibited by the Minsk agreements, responsible for tragic deaths, including among civilians."
In this regard, the UNSC called for the implementation of disengagement commitments and the immediate withdrawal of heavy weapons in accordance with relevant provisions of the Minsk agreements.
In addition, the statement emphasizes the need for scaling up efforts to alleviate suffering of the civilian population affected by the conflict.
"The Security Council expresses its full support to the Organization for Security and Co‑operation in Europe (OSCE) Special Monitoring Mission and calls on all the parties to facilitate its work, including safe and secure access throughout Ukraine to fulfil its mandate and guarantee the safety of its staff and protection of its equipment," reads the statement.
In the last paragraph of the statement the UN Security Council reaffirms "full support" for resolution 2166 (2014) on the downing of flight MH17.