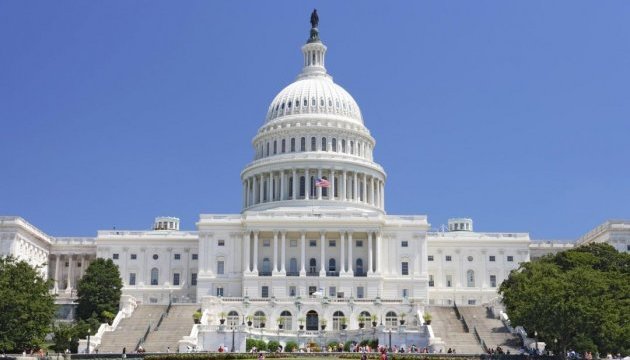 U.S. urges Ukraine to heed IMF demands in bill on Anti-Corruption Court
Washington has called the planned vote in the Verkhovna Rada on the bill on an Anti-Corruption Court an important step in overcoming corruption, and urged Kyiv to fully take into account the IMF's demands in this issue.
U.S. Department of State Spokesperson Heather Nauert said this in a statement on Tuesday, according to an Ukrinform correspondent.
"The United States calls on the government of Ukraine to implement deep, comprehensive, and timely reforms that reflect the demands the people of Ukraine made during the Revolution of Dignity: an end to systemic corruption, faster economic growth, and a European future for all Ukrainians," reads the statement.
The Department of State said that the establishment of a genuinely independent anti-corruption court "is the most important, immediate step the government can take to meet those demands and roll back corruption that continues to threaten Ukraine's national security, prosperity, and democratic development."
Washington also expressed support for the requirements outlined in the program of interaction between Ukraine and the IMF. "We agree with the IMF that any legislation establishing an anti-corruption court must include a central role for a council of international experts to ensure the selection of qualified judges," reads the statement.
"We, therefore, encourage the Ukrainian government to discuss relevant legislative proposals directly with the IMF and to pass a bill that meets IMF requirements. The anti-corruption court has important work to do on behalf of the people of Ukraine," Nauert said.
op