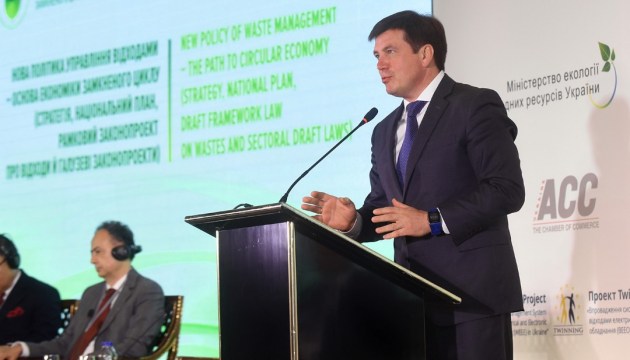 Vice PM Zubko: Anti-corruption court needs to be established not for sake of next IMF tranche
Lawmakers should vote for the establishment of the Anti-Corruption Court of Ukraine not to get the next IMF tranche but in order to move on.
This was announced by Vice Prime Minister – Minister for Regional Development, Construction, Housing and Utilities Economy of Ukraine Hennadiy Zubko, the Government portal reports.
According to him, vote on the anti-corruption court establishment is needed for transparency and building a bridge of trust.
"Therefore, we need communication and building responsibility and trust by responding to requests, by completing the creation of an anti-corruption infrastructure – the Anti-Corruption Prosecutor's Office, the National Agency for Prevention of Corruption, the National Anti-Corruption Bureau of Ukraine and finally the Anti-Corruption Court. Why do we need them? We need them not only to create an instrument of trust but also to move towards the agenda of development," he said.
ol