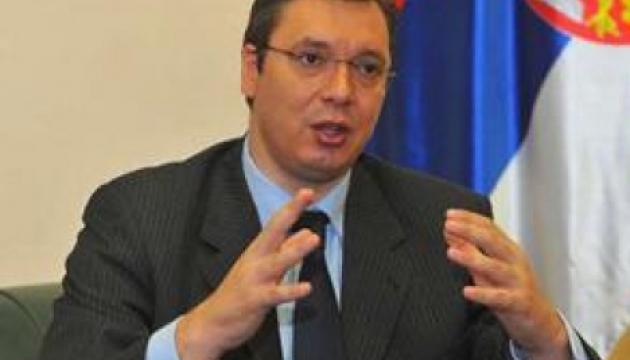 Serbia doesn't recognize Crimea as part of Russia, won't impose sanctions on Russia
Serbia does not recognize the annexation of Crimea by Russia to avoid recognition of Kosovo's independence.
"We have not recognized Crimea as a part of Russia. If we did this, it would mean we support Kosovo's independence," President of Serbia Aleksandar Vučić said in an interview with Le Monde.
At the same time, he explained why Belgrade did not impose sanctions against Russia.
"Serbia cannot shoot itself in the foot by imposing sanctions on Russia. Put yourself in our place. Who else among the permanent members of the UN Security Council would support our territorial integrity? Everyone understands our stance," Vučić said.
According to him, Serbia will not join sanctions against Russia at the stage of talks on membership in the EU and hopes for improvement in relations between Russia and the European Union in future.
In 2008, Kosovo unilaterally declared independence from Serbia. A new country was recognized by 113 countries, including the United States. Serbia and Russia still do not recognize Kosovo's independence. Ukraine also has no diplomatic relations with the former autonomous region as part of Serbia.
ol