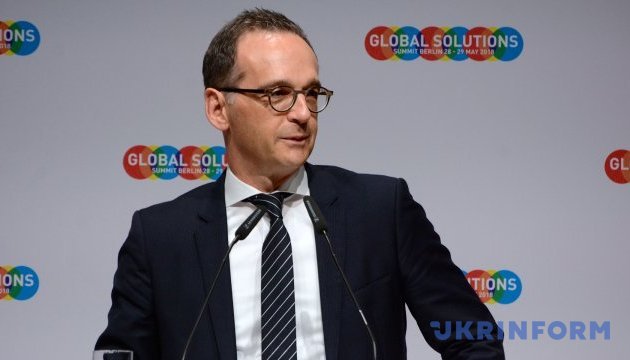 Maas wants to personally assess situation in Donbas
German Federal Foreign Minister Heiko Maas will arrive in Ukraine on Thursday on his first visit, during which he wants to personally assess the situation in the eastern part of the country.
He said this in an exclusive interview with Ukrinform.
"A central theme of my visit will be the situation in eastern Ukraine. I want to see what consequences the conflict has for people's lives. That's why I travel to Mariupol," Maas said.
He stressed that the Minsk process had been going on for almost four years now and that it remained a roadmap for a solution to this conflict. At the same time, the politician added, it is important to have results and he also made that clear during his recent talks in Moscow, because substantial and visible progress in the Minsk process requires the participation of Russia.
Speaking about a United Nations peacekeeping force, Maas said that it could be a chance for a truce and a new impetus to the political process, so this chance should be used. "However, this presupposes that the mission is rationally formed, that it is efficient and does not cement the status quo," he said.
"We must not forget that this conflict remains dangerous for stability outside the region," Maas said.
Earlier, the minister said that if Germany is elected a non-permanent member of the UN Security Council for 2019-2020 (voting will take place on June 8), Ukraine will be one of the priorities of Germany's work in this body.
op