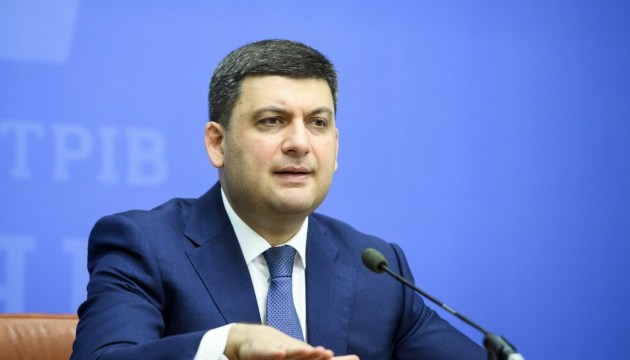 Sanctions policy against aggressor should be strengthened – Groysman
Prime Minister of Ukraine Volodymyr Groysman has stressed that the sanctions policy against Russia that was established in response to the seizure of Ukrainian territory should be strengthened.
He said this during a meeting with foreign media outlets in Kyiv, the press service of the Cabinet of Ministers of Ukraine reported.
"It is necessary to continue sanctions. They were introduced as punishment for aggression. Therefore, they must be strengthened so that Russia pays a heavy price for barbarism and murder. I want Russia to return to its borders and concentrate on its own problems - not at the expense of other states," Groysman said.
The prime minister stressed that Ukraine was never an enemy of Russia, but "Russia has become an enemy of the whole democratic world, including Ukraine." Groysman stressed that our soldiers were fighting for other countries - Eastern Europe, the Baltic, which is very close.
ish