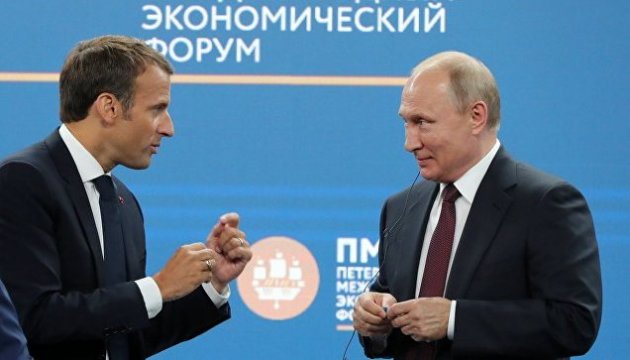 EU will not lift sanctions on Russia if no progress on Ukraine - Macron says after meeting with Putin
The European Union will not lift anti-Russian sanctions unless there is progress on Ukraine.
French President Emmanuel Macron said this at a news conference after meeting with his Russian counterpart Vladimir Putin in St. Petersburg on Friday, Reuters reports.
"The ball is in the camp of Russia and Ukraine. It's as simple as that. We won't lift the sanctions if nothing's done. That's what we discussed with Vladimir Putin," Macron said.
EU countries will meet in July to consider extending the sanctions imposed on Russia in 2015, Macron said.