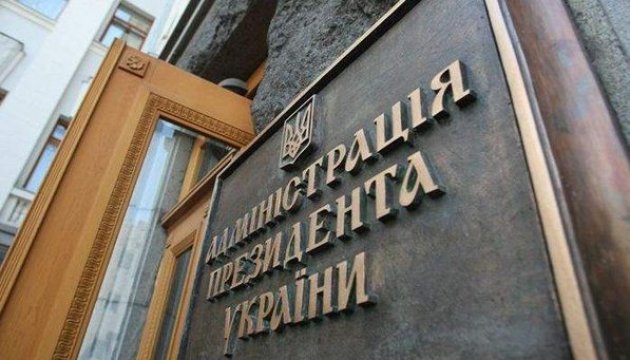 Presidential Administration calls fake reports 'about Poroshenko-Trump meeting for money'
Ukraine's Presidential Administration has called fake the report published by the BBC that a meeting between the presidents of Ukraine and the United States in June 2017 was allegedly organized for money and demands its refutation.
The administration's press service said this in a commentary to Ukrinform.
"Blatant lie, slander and fake. This is how we perceive the disinformation as if the meeting of the presidents of Ukraine and the U.S. had been organized for money. The Ukraine-U.S. summit in June 2017 had been arranged exclusively by means of official diplomatic channels, in particular by Ukraine's Embassy in the U.S.," reads the statement.
The administration believes that the blatant disinformation that has been disseminated is a part of a fake campaign aimed at discrediting Ukraine-U.S. relations, as well as a personal attack against the presidents of Ukraine and the U.S.
"Given that our commentary about the invalidity of this information was ignored during the preparation of the present article, we demand its refutation. If this does not happen, we reserve our right to file a lawsuit to the court," the administration said.
Earlier, some media outlets reported, referring to a BBC investigation prepared by journalists in Ukraine and the United States, that Donald Trump's personal lawyer, Michael Cohen, allegedly received a secret payment of $400,000 or $600,000 to fix talks between Poroshenko and Trump in June 2017.
op