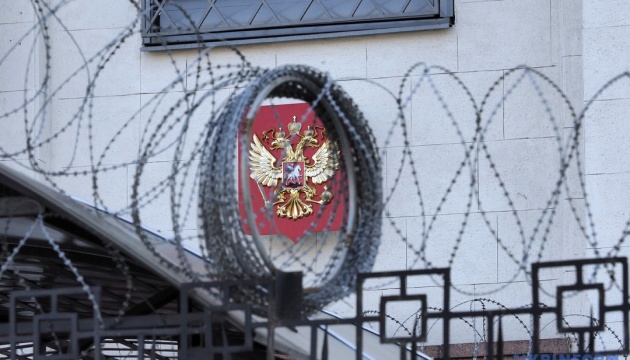 EU expands sanctions against Russia for 'election' in Crimea - Poroshenko
The Council of the European Union has imposed sanctions against five people involved in holding an illegal Russian presidential election on the territory of the annexed Crimea, Ukrainian President Petro Poroshenko has written on Facebook.
"I welcome the official decision by the Council of the EU to impose sanctions against five persons responsible for the illegal holding of the Russian presidential election in the temporarily occupied Crimea and Sevastopol," the head of state said.
At the same time, Poroshenko stressed that punishment for any illegal actions against the sovereignty and territorial integrity of Ukraine was inevitable.
The president also added that his meetings in Aachen (during his recent visit to Germany) with the leaders of the EU, France and Germany had clearly confirmed that the subject of de-occupation and restoration of Ukraine's sovereignty over Crimea was one of the immediate priorities of the European agenda.
On May 11, Poroshenko said that the Committee of Permanent Representatives of the EU decided to impose individual sanctions against those involved in the holding of the so-called presidential election in the annexed Crimea.
The EU restrictive measures, which include visa bans and asset freezes, have currently been applied against 150 individuals and 38 entities responsible for encroachment on the sovereignty and territorial integrity of Ukraine.
The list includes, inter alia, persons close to Vladimir Putin's regime, including senior officials from central government and oligarchs.
op